This story is one in a series from Frances Chisholm highlighting stories of lives impacted by World Poultry Foundation programs and workshops both in the U.S. and abroad. We encourage you to learn more about Ms. Chisholm and our poultry projects in South Africa.
---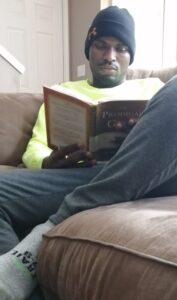 One of four World Poultry Foundation-funded interns at Rose Acre Farms in North Vernon, Indiana, during the COVID-19 pandemic, South African Sicelo Gamede says, "I know the facts, I'm keeping my cool."
Sicelo seeks updates on the Centers for Disease Control and Prevention website, "I know what's going on and I know how to differentiate the news."  He says Rose Acre Farms has put good preventive measures in place and he is strictly observing distancing guidelines.  He thinks exposure to the virus is unlikely in the farm's rural community.
Sicelo is also happy that the South African Consulate General in Chicago checked in on his wellbeing and to confirm his contact details. "The WISE Foundation has also been giving us good advice," he added.
The work side of life is positive, too.  Sicelo says he understands more about poultry production every day.  What he likes best?  "The managers trust us more and are giving us more responsibility."
In his time off work, Sicelo is struck by how long the sun-drenched spring days are becoming in Indiana.  "I'm seeing how beautiful America is!"
Keep up that positive attitude, Sicelo, and stay safe!
The South African interns participate on a J-1 visa exchange visitor program sponsored by the WISE Foundation, a 501(c)3 non-profit organization based in Dyersburg, Tennessee.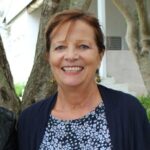 Ms. Frances Chisholm
Friend & Supporter of the WPF
Learn More About Frances