This story is one in a series from Frances Chisholm highlighting stories of lives impacted by World Poultry Foundation programs and workshops both in the U.S. and abroad. We encourage you to learn more about Ms. Chisholm and our poultry projects in South Africa.
---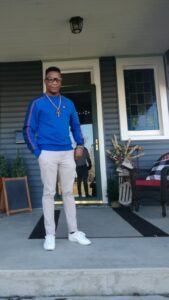 Since we last checked in with South African poultry intern Bervely "Phuti" Masoga, he says, "life is still good, I can't complain."  He's had one big disappointment, however – the cancellation of Indiana's "Indy Mini" half-marathon in early May.  Phuti had set his heart on running the race and improving his best time, which is a seven-minute mile average.  But COVID-19 intervened.  Social distancing requirements have also interrupted Phuti's group runs after work, but, he says, "I'm keeping a positive mind and doing workouts in the garage."
The workday has been demanding recently with less labor on hand since the farm put its successful pre-release partnership with the county jail on pause.  Nevertheless, Phuti continues to enjoy the work, especially the opportunity to capture production data electronically as a manager assistant.
One of numerous young South Africans in the US on a World Poultry Foundation funded exchange program, Phuti spends his free time reading and listening to motivational audio recordings.  He just re-read Paulo Coelho's The Alchemist, "for inspiration," and enjoys books on finance, politics, and the land reform debate in South Africa.  He likes the founding manifesto of the Economic Freedom Fighters Party (EFF) in his home country, noting, "You can't talk about reconciliation as long as there's economic exclusion of blacks."
Keep making good use of your free time, Phuti, and stay well!
The South African interns participate on a J-1 visa exchange visitor program sponsored by the WISE Foundation, a 501(c)3 non-profit organization based in Dyersburg, Tennessee.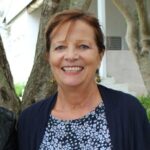 Ms. Frances Chisholm
Friend & Supporter of the WPF
Learn More About Frances