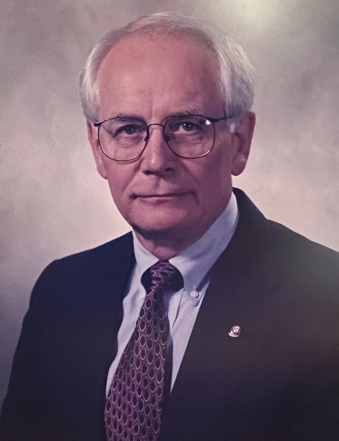 The board of directors of the World Poultry Foundation hereby go on record in commendation of Alan Habegger for his dedicated service that contributed to the formation of the World Poultry Foundation (WPF) by virtue of his leadership with the predecessor organization to the WPF, the USAPEEC International Poultry Development Program (UIPDP). 
It was in Alan's capacity as General Director of the US/Russian joint venture broiler project, known as Elinar Broiler, that enabled UIPDP to succeed and which served as the catalyst for the WPF, which is now credited with bringing poultry and incomes to millions of families, which would otherwise not benefit from the opportunities it provides for both small holder farmers, and consumers alike.
Alan Habegger served for nearly 7 years as the project leader near Moscow which served as a demonstration project for the Russian poultry industry, and which resulted in Elinar becoming the leading supplier of fresh chicken for the Moscow market.  Through his leadership, along with those of his predecessors, the joint venture met its goals, and in 2014, in accordance to the agreement, reverted back to the ownership of Elinar Holding, resulting in financial benefit which allowed for the expansion of the Russian project to the rest of the world. 
After a restructuring and renaming of UIPDP, the World Poultry Foundation emerged as a global organization, and at " improving lives globally through the sustainable production of poultry by empowering farmers, in developing regions of the world." 
By virtue of Alan's efforts in Russia, the WPF now reaches more than 2.2 million families in Africa, providing both income and nutrition to the economically disadvantaged.
Thanks to the efforts of Alan and others, such as George Winn, his predecessor, Elinar Broiler exceeded everyone's expectations and served as an example of international cooperation at a critical time in the history of the two countries, thus allowing for the growth of both poultry industries for the benefit of mankind. 
Throughout his involvement in the US boiler industry, the Russian boiler industry, and by virtue of his effort, the World Poultry Foundation, Alan positively impacted the lives of millions globally. 
The board of directors of the World Poultry Foundation hereby commend Alan Habegger for his notable efforts that will continue to benefit the needs of people around the world, in tribute to Alan's memory, his family, and all who knew and worked with him.