Our mission is to be a catalyst for improving lives globally through the sustainable production of poultry by empowering farmers in developing regions.
Promote economic development in distressed areas and emerging markets outside of the U.S.
Assist with the production, availability, and consumption of the low cost, highly efficient and nutritious protein that poultry can provide.
Provide technical, educational, and any other assistance needed to foster the development of the local poultry and egg industries.
Partner with other foundations, organizations and governments by them in projects that advance the charitable purposes of the Foundation.
Global Reach
Improving lives through increases in income, improved nutrition through diverse diets, training and education, health and hygiene. Through the implementation of the African Poultry Multiplication Initiative, as well as other WPF sponsored programs, we can accurately measure progress and impact in many of these attributes where we have access to the data.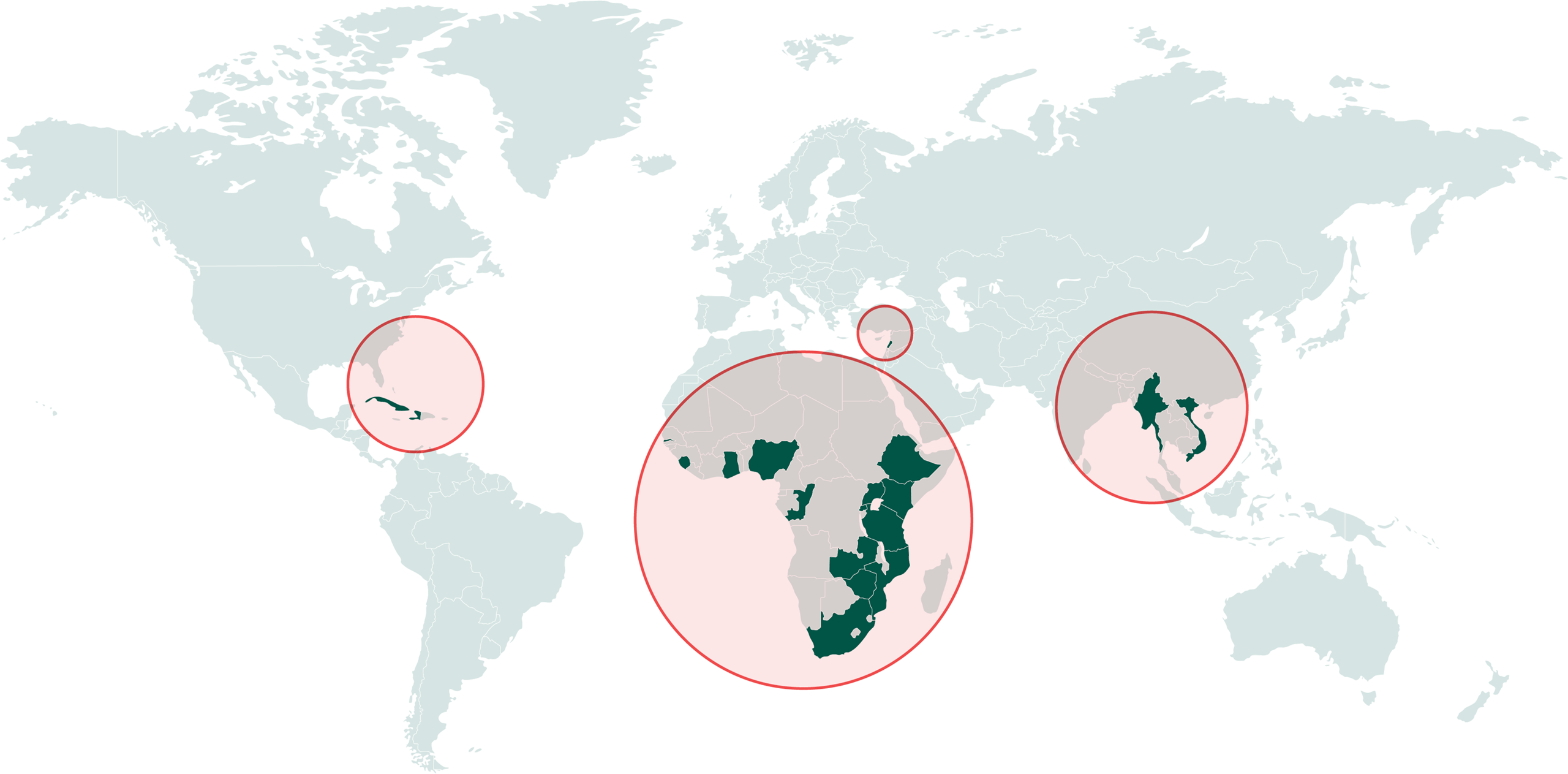 Video: World Poultry Foundation Overview